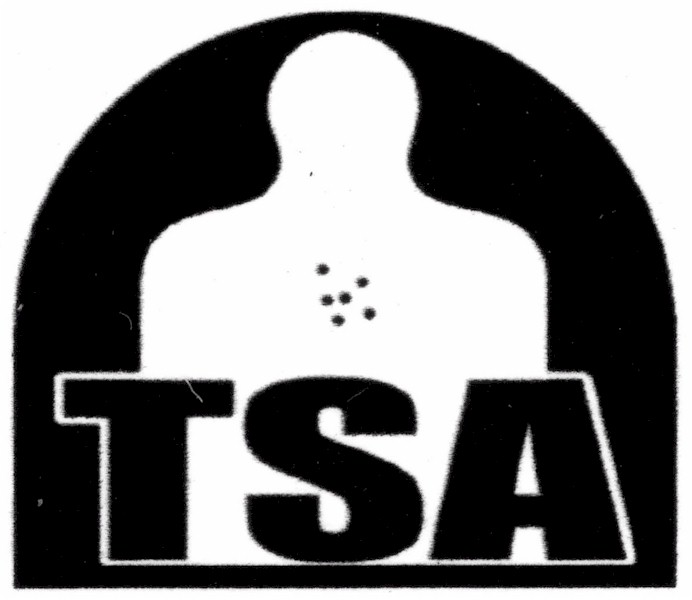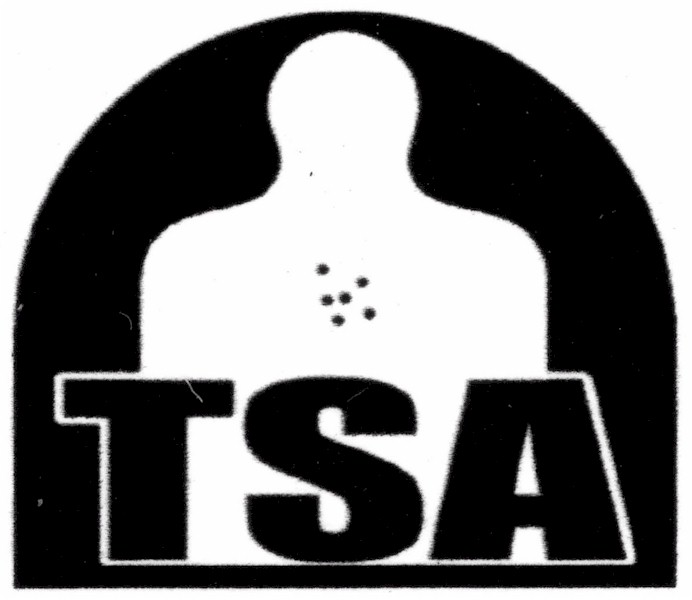 Welcome to my photos from the TSA National Match. I only got shots of the few shooters that were in our group as we moved throughout the course on Sat. 20 Oct 2007 from 9am - 2pm.
Photos were taken by (www.FOTOS4U.ws) myself- Wayne Spencer, my son Matt Spencer and friend Cecil (Larry) Winstead with my Canon D20.
Wayne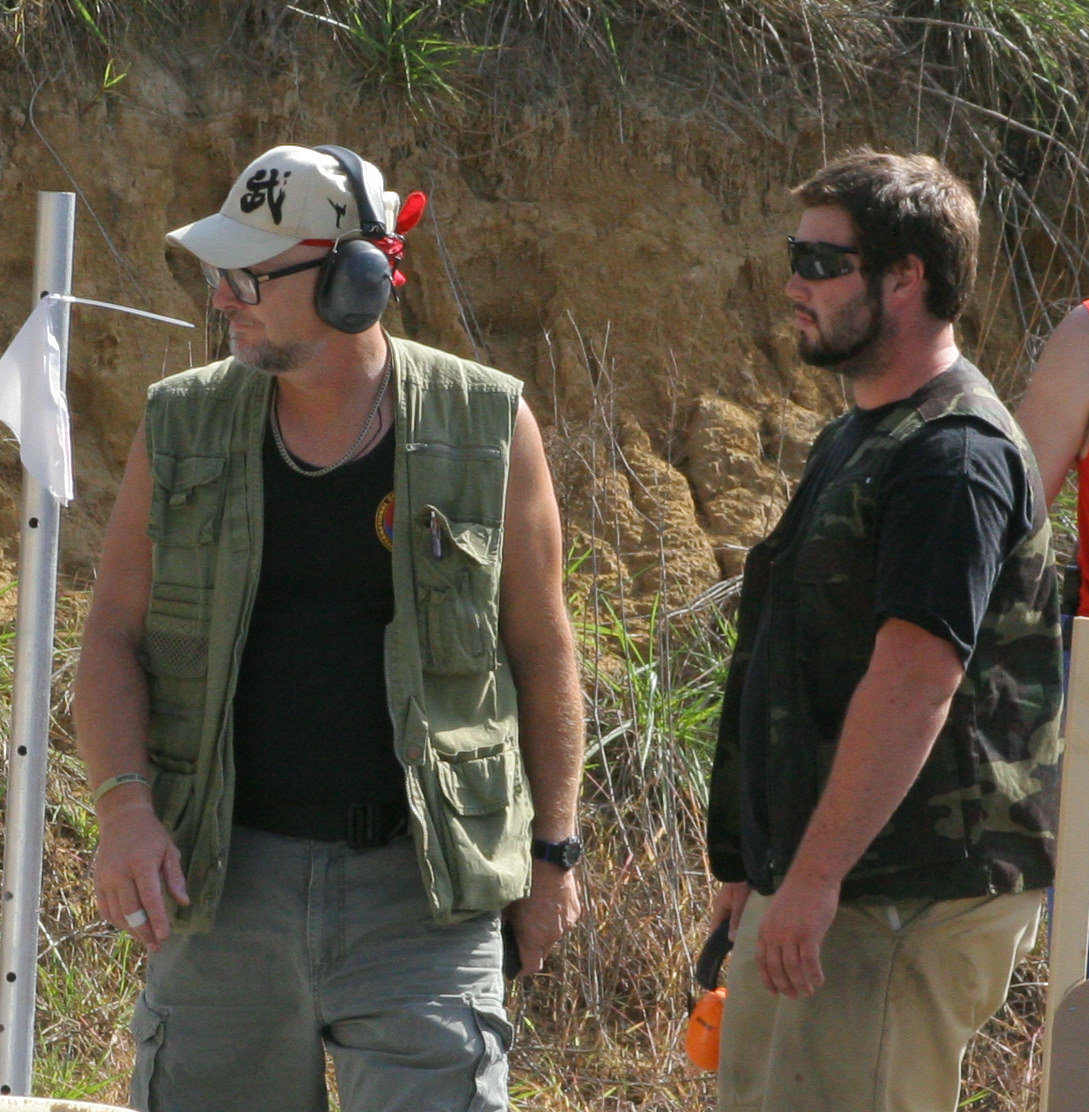 Matt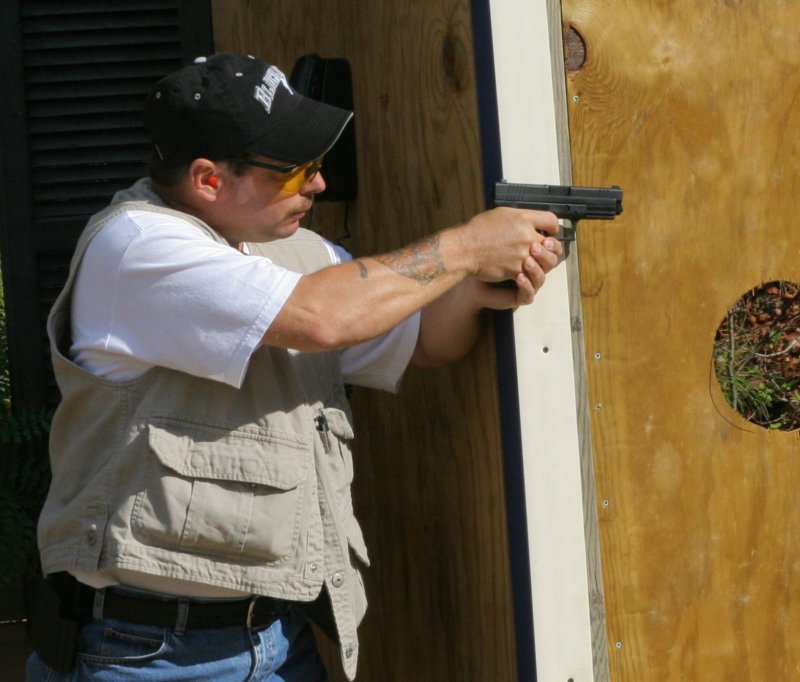 Larry
There are 4 slide shows...each show starts by clicking on the top-left jpg. If you would like to purchase any, a photo order form is here. I will donate 10% of any photo sales back to TSA.
More Photos & videos By: Klaus Jones of NCRR
Guns & scores of the Top Shooters...

Full-size Pistol National Champion:
Dave Sevigny 126.13 (Glock 21SF in .45ACP)

Mid-size Pistol National Champion:
Rick Simes 151.84 (Glock 17 in 9MM)

Compact Pistol National Champion:
Dave Sevigny 123.29 (Glock 19 in 9MM)

Sub Machine Gun National Champion:
Dave Sevigny (H&K MP5 in 9MM)

Top Law Enforcement: Rick Simes 151.84 (Glock 17 in 9MM)

Top Military: Bob "T.C." Hundley 188.07 (Glock 17 in 9MM)

Top Lady: Barb Middlebrooks 204.92 (EAA Witness in 9MM with NO SIGHTS!!)

Top Senior: Scott Warren 192.08 (S&W M&P in .40S&W)
Overall Pistol Results: PRIVATE "TYPE=PICT;ALT="

1. Dave Sevigny CP Minor 123.29
Dave Sevigny MP Major 126.13
2. Rick Simes MP Minor 151.84
Rick Simes CP Minor 152.41
3. Brian Cutler FP Minor 174.34
4. Jim Jones FP Minor 187.09
5. Bob Hundley MP Minor 188.07
6. Mike Morton FP Minor 188.12
7. Ryan Johnson FP Minor 188.46
8. Scott Warren MP Major 192.08
9. Bob Hundley CP Minor 192.24
10. Andy Horner FP Minor 199.39
11. Rick Register MP Major 202.01
12. Corey Adelson FP Minor 202.56
13. Barb Middlebrooks FP Minor 204.92
14. Wilbert Spruell MP Minor 206.85
15. Wilbert Spruell FP Minor 210.71
16. Brett Buchanan MP Major 211.30
17. Jim Jones CP Minor 215.64
18. Carlos Gibson FP Minor 217.57
19. Rick Chavarriaga MP Major 218.32
20. Bob Epperson MP Minor 228.59
21. Doug Chevalier MP Minor 228.67
22. Donnie Ward MP Major 230.19
23. Mike Wood FP Major 238.79
24. Greg Harris FP Major 238.83
25. Larry Talbot FP Minor 240.11
26. Ron Rhoden FP Minor 241.62
27. Donnie Ward FP Minor 243.97
28. Klaus Jones FP Minor 244.64
29. Bob Hensley FP Minor 247.95
30. David Curtain CP Minor 256.03
31. Rick Chavarriaga FP Major 268.39
32. Mike Oberman FP Minor 268.39
33. Tim Diebel CP Minor 268.42
34. Chris Leete FP Major 273.71
35. Tom Riley FP Minor 286.37
36. Jeff Reed CP Minor 292.53
37. Jesse Hundley MP Minor 315.85
38. Russel Crowles MP Major 316.52
39. Alan Brezna FP Major 328.59
40. Mel Kunkle FP Minor 328.62
41. Robert Hankins FP Major 328.87
42. Seth Markowitz MP Minor 329.26
43. Tim Ussery MP Minor 331.94
44. Chet McCredie CP Minor 332.94
45. Phil Stanley MP Minor 338.06
46. Robert Hankins MP Minor 347.34
47. Jeff Salb MP Major 349.29
48. Alex Ginatiuk FP Minor 357.02
49. Wayne Spencer CP Minor 360.86
50. Alan Brezna MP Minor 362.23
51. Jack Norris MP Minor 371.52
52. Matt Spencer CP Major 374.68
53. Angie Cutler FP Minor 383.08
54. John Badertscher FP Minor 387.20
55. Wendel Alcorn FP Minor 409.47
56. Matthew Posey FP Major 414.36
57. John Badertscher CP Minor 418.01
58. Cecil Winstead MP Minor 424.82
59. Diana Jones MP Minor 430.48
60. Richard Hudson FP Major 527.78

Top 10 Overall Sub Machine Gun Results:
1. Dave Sevigny
2. Scott Warren
3. Andy Horner
4. Corey Adelson
5. Brian Cutler
6. Jeff Salb
7. John Bradertscher
8. Angie Cutler
9. Ryan Johnson
10. Rich Hudson
Return to the following web pages:
T S A VATKD Fotos4u Wayne's Shoot'n Page
10.22.07
My e-mail: kikbut@joimail.com