My thanks and appreciation goes to the participants, parents and donators of those that kicked and raised money for Children's Hospital of the King's Daughter on Sat. 7 Aug 2004. This was part of the activities at Triple T's Sport Center for National Gymnastics Day.
Here are the students stats for the Kick-a-thon.
They kicked for 3- 1 minute rounds with 30 second rest between rounds, similar to amateur kickboxing bouts.
From right to left:
Jonathan Boyle-age 9-white belt: 209 kicks for $112.75
Justin O'Neal-age 4-white belt: 155 kicks for $75.00
Megan Freeman-age 6-green belt: 186 kicks for $75.00
Rebecca O'Neal-age 11-yellow belt: 217 kicks for $75.00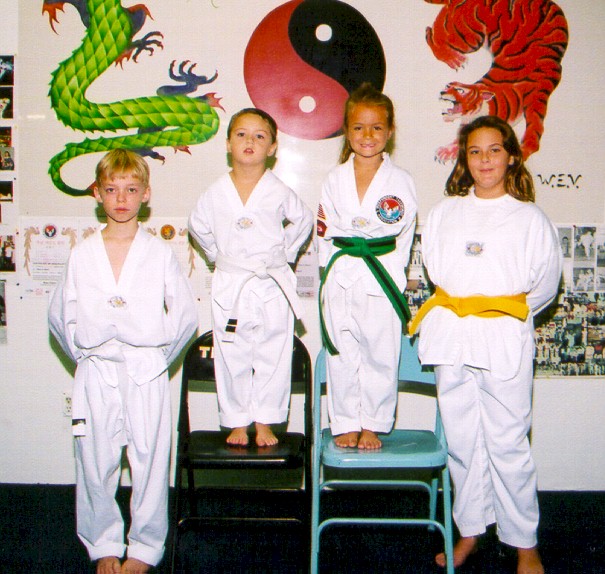 More photos from demo and activities: